Find Resources in My Community
Mississippi Department of Human Services
In the spirit of collaboration, MDCPS directs Mississippians to statewide resources developed by MDHS. The Mississippi Department of Human Services has an online tool to find resources in your community.  The database is searchable by county or by services.  Providers can be located in the following categories:
Economic Development
Education
Emergency Services
Family Services
Financial Services
Food
Goods
Health
Housing
Legal
Media
Recreation
Senior Services
Transportation
Work
Mississippi Department of Mental Health
As of July 16, 2022, you can call, text, or chat 988 to be connected to the National Suicide Prevention Lifeline (NSPL). It will be confidential, free, and available 24/7/365. 988 offers 24/7 access to trained crisis counselors who can help people experiencing mental health-related distress. That could be thoughts of suicide, mental health or substance use crisis, or any other kind of emotional distress.
People can call or text 988 or chat at 988lifeline.org for themselves or if they are worried about a loved one who may need crisis support. 988 serves as a universal entry point so that no matter where you live in the United States, you can reach a trained crisis counselor who can help. Please watch a short video on how 988 works here. 
Image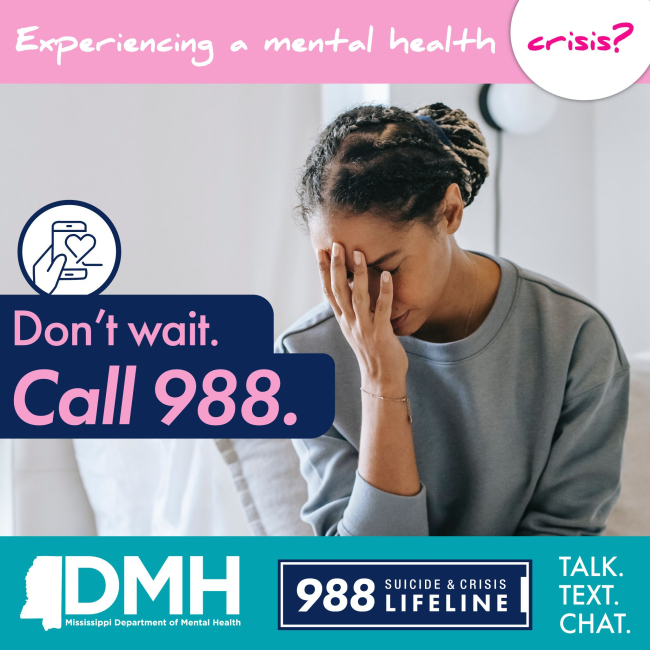 Alcohol and Drug Rehab Centers in Mississippi
Find an accredited addiction rehab center in Mississippi. Discover all 198 recovery options in locations convenient to you. Sort by detox, inpatient, outpatient, aftercare, and more.
 Mississippi Access to Maternal Assistance
Image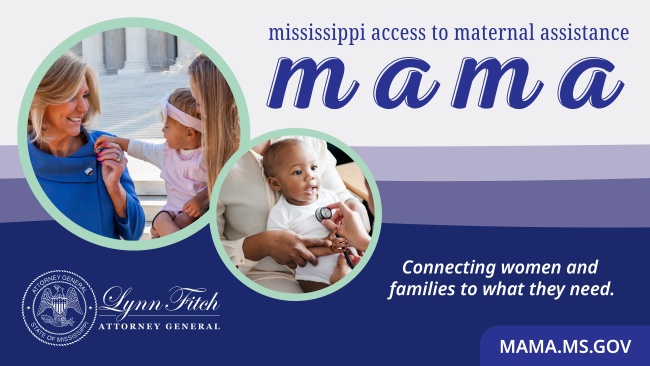 In 2023, the Mississippi State Legislature created the Mississippi Access to Maternal Assistance (MAMA) program (SB 2781). Administered by the Office of the Mississippi Attorney General, MAMA is a website and mobile app to connect pregnant women and new mothers with resources available in Mississippi. The list of categories and some of the services available on the website include:
Pregnancy
Health
Adoption
Food
Goods
Safety
Money
Child Care