By: R.L. Nave (Original Post)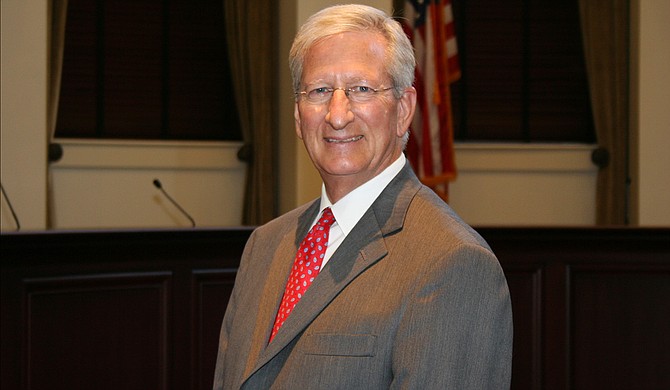 The State of Mississippi took the first step toward following a set of recommendations for complying with the long-running court case over the state's foster-care system known as Olivia Y.

Today, Gov. Phil Bryant named Mississippi Supreme Court Justice David Chandler as the executive director to the Division of Family and Children's Services. In a news release, the governor's office said Chandler would vacate his seat on the state's high court to oversee child-welfare and foster-care systems.

In July, Mississippi admitted that it has not met court-order requirements in the seven-year-old lawsuit, which resulted in an order to overhaul the state's foster-care system.

As part of an agreed order, Bryant consented to hire an executive director of the Department of Family and Children's Services as a cabinet-level position instead of a division of the Mississippi Department of Human Services.

"Our Mississippi children who are placed in the care of the state are some of our most precious citizens. They find themselves without a family through no fault of their own, and we must do everything in our power to keep them safe and see that they are afforded proper food, shelter and clothing. We must pursue every avenue available to us to help them find the family that is meant for them," Chandler said through a press release from Bryant's office.

Chandler's son, Clay, recently joined Bryant's staff as communications director after working as a reporter for the Mississippi Business Journal and the Clarion-Ledger.

As part of the agreed order, the state also agreed to hire a consultant to conduct a full review of the child-care system and to recommend changes. Iselin, N.J.-based firm Public Catalyst published the review Nov. 24 that also recommends piloting "a targeted, county-based privatization of child welfare services (excluding child abuse and neglect investigations)." This privatization pilot would begin with a 12-month planning period in counties with "the need to expand and strengthen services for children and families…strong private capacity…and ample public agency leadership support for the collaboration."

The report also recommends focusing on family-based placement of foster children and moving away from group homes and to equip caseworkers with better tools, such as smartphones and tablets, to conduct fieldwork.

A Kosciusko native, Chandler has served on the court since 2008. Mississippi Chief Justice Bill Waller Jr. congratulated Justice Chandler in a statement.

"Justice Chandler has been a valuable member of the court. He is a scholarly jurist who has provided meticulous analysis of complicated legal issues. His many years of judicial experience and extensive background in the field of education will serve the state well in his new position," Waller said.

The full Public Catalyst report can be found here.

Arielle Dreher contributed reporting to this story.